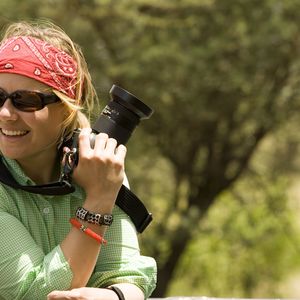 Devon Chivvis
Devon
Chivvis
https://wildstock.com/artists/dchivvis
Member since: September 08, 2016
Location: Santa Monica, CA
Specialities: wildlife, natural lighting, portraits, documentary photography, around the world in pictures, travel photography, natural lighting , www.devonchivvisphotography.com | www.wildlifeproductions.tv | @devonchivvisphotography
Bio
Background: As a photographer and film and television director, my passion is to tell inspiring stories, whether in a single photograph or in a film. With photography, each image catches 1/60th of a second in time, a lot like a memory. My mentor in photography is my Grandmother, Nina, a professional photographer who captured images on her extensive travels. I started assisting her when I was 8 and knew immediately that photography was my passion. I've too have made travel a priority over the past 20 years -I love adventure, the natural world, and the exploration of other cultures.
View of environment: Easy. Mother Nature is my religon.
Favorite Piece of Equipment: Right now… Canon 5D. But there's nothing like a 2 1/4 x 2 1/4 Rolli or a classic Canon A-1. And I will always love Tri-X 400 and Polapan!
Favorite Place to be Creative: Anywhere. Land, Sea, Sky, Space!